Zhoushan Putuo Dongji Town
Zhoushan Putuo Dongji Town is located in the easternmost islands of Zhoushan Archipelago street, east of the East China Sea, and south of Yang'an Fisheries, while North to Shengshan Fisheries.
East Sea is a very important part of the Zhoushan fishing ground, which is located in St. Archipelago. It has a superior unique location, breathtaking polar scenery, rich and diverse reef shellfish resources, and its quaint rich fishing culture are loved by everyone.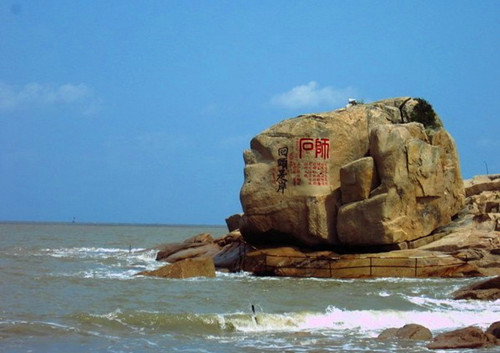 Dongji Town not only owns thick atmosphere of fisher, but also enjoys pleasant climate. At here, there are often changes in the sea all year round: the beauty of Dongji Town is compared favorably with Hangzhou West Lake; its tide fluxes like Qiantang tide.
The islands have "clouds island" reputation, every spring, summer, clouds floating around the top of the island, and the coast is sunny and spectacular.
Every summer, Donji Town becomes the heaven for swimming and fishing. Visitors who came to here said: "Seafood in Dongji is the most fresh I have ever eaten." Therefore, the unique resources of Dongji Town constitute its special environment as it covers profound military culture, folk culture, fisher arts culture and seafood culture.
In addition, "Donji fisherman painting" at home and abroad and the arts have enjoyed a certain popularity as a fishing village style beautiful picture, filled with contemporary folk painting it the sea as the background to the fishermen's production and life as a theme, performance practices neither the traditional folk art of plain moderation, not be bound by the established norms of the Institute, has revealed the sea to be free and innocent–innocent and lovely, poetic distinct personality. Whether it is a rich subject matter, or the distinctive local characteristics or unique artistic expression, has its own unique charm.
http://www.chinafacttours.com/ is your faithful China tour partner, if you're interested in any ideal travel places in China, please contact us for more information. Or if you want to travel to Zhoushan, we recommended you to choose our Shanghai Tour.