Harbin International Ice and Snow Festival 2011
Harbin International Ice and  Snow Festival is a world  famous winter festival since 1985. It is the first international festival which is focus on ice and snow activities in China's history. It starts on December 1, 2010 and lasts to February 28, 2011. The ceremony will be officially held in January 5, 2011.  As one of the largest ice and snow festivals in the world, Harbin International Ice and  Snow Festival attract tens of thousands of tourists every year.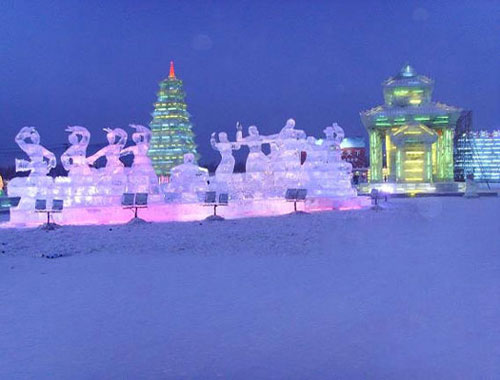 Most recreational winter activities and the most forms of  ice entertainment are just here, such as building the Ice Disneyland on the frozen Songhua Reiver, giant ice sculptures exhibition in the Ice and Snow World and Stalin Park,recreational snow sculptures party on Sun Island, large scale Ice Lantern Amusement Gathering in Zhaolin Park…  Other activities or competitions are winter swimming, ice hockey, soccer match on snow land, alpine skiing invitational tournament, ice sculpture competition, International ice sculpture competition, speed skating, poetry competition, photograph exhibition, books exhibition, ice and snow film festival, wedding ceremony on ice…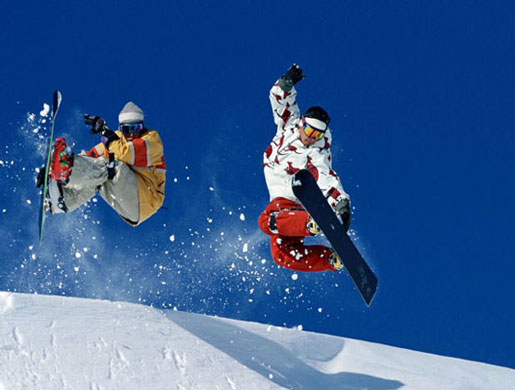 Skiing is the most popular sport during the festival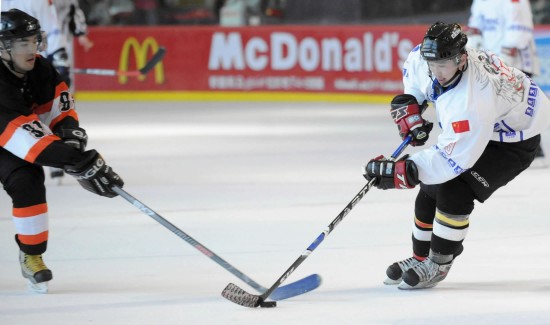 Ice Hockey,a fast-paced physical sport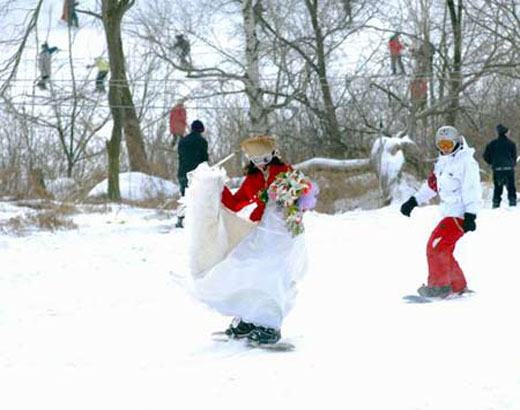 One of the most popular and unique winter activities is the wedding ceremony on ice.  Here are the skiing enthusiasts making  a wedding ceremony on ice.

Walking around, thousands of ice lanterns,sculptures,ice plants and animals,ice waterfalls,ice restaurents,ice house…will catch your eyes. The ice and snow art objects turn the city into a dreamlike world, a world of pure whiteness and gleaming crystal.
Recommented tours for Harbin International Ice and Snow Festival 2011:
4-Day Harbin Ice and Snow Festival