Enjoy Red Leaves In Top Ten Places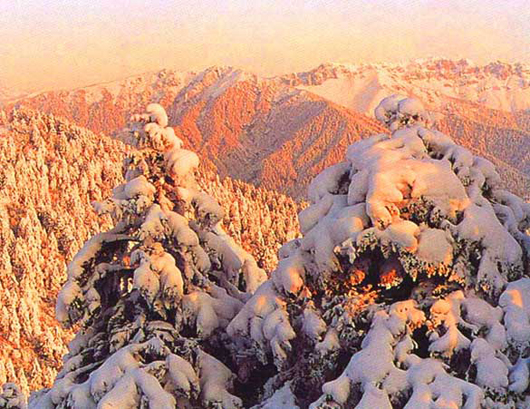 Xiling Snow Mountain is the optimum place to view red autumnal leaves and snow in Dec. The Xiling Snow Mountain, towering in Dayi County about 90 kilometers from Chengdu, ranges 484.8 square kilometers in area. The mounatin is a national scenic area known for its virgin forest and alpine landscape.
Recommended tours:
·2-Day Xiling Snow Mountain Tour
·5-China Winter Magic Adventure Vacation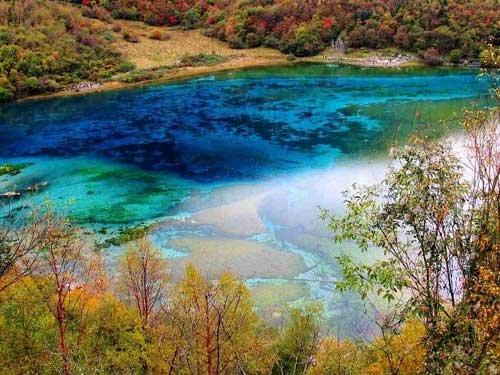 Fall is an elegant seson in Mt. Emei. During the time, the red leaves scattere over hills and dales.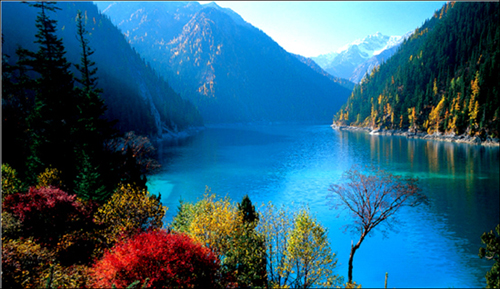 Jiuzhaigou Valley is a paradise of photographers during the golden fall. This wonderland is famous for its water, cascades, colored lakes, springs, mountains, forest, valleys, flowers and read autumnal leaves.
Recommended tour: 8-Day Grand Sichuan Tour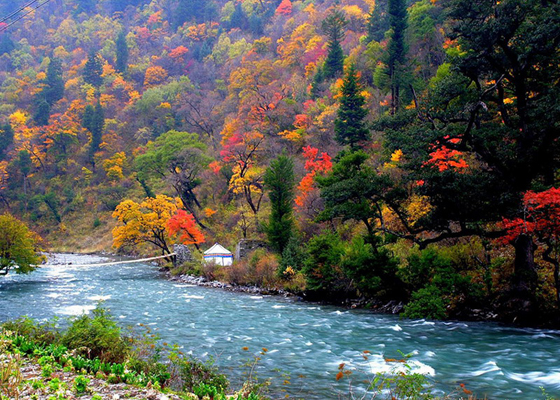 Yading is one of the famous Tibetan Kham Areas and known as the last Shangri-la in China.
Recommended tour: 9-Day Yading Daocheng Tour
5. Wuyuan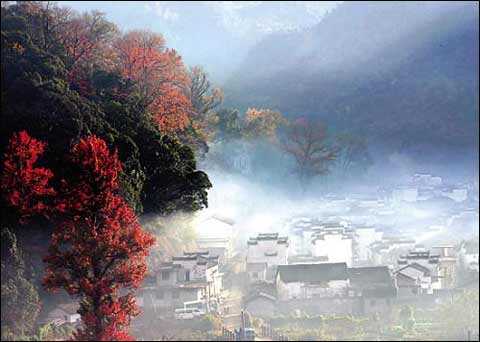 The picturesque red leaves landscape in Wuyuan, Jiangxi Province.
6. Wu Gorge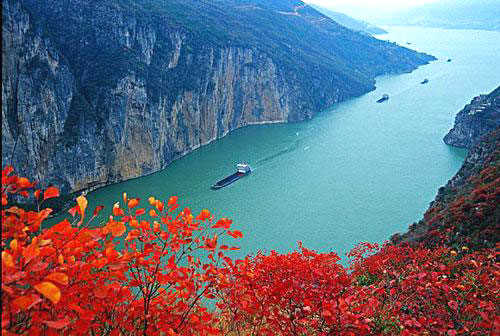 Wu Gorge is an important part of the Three Gorges. Most of tourists make a cruise on the Yangtze River on Nov. and Dec. just for its beautiful red leaves.
Recommended tour: 4-Day Yangtze Cruise Tour
7. Miluoya Scenic Area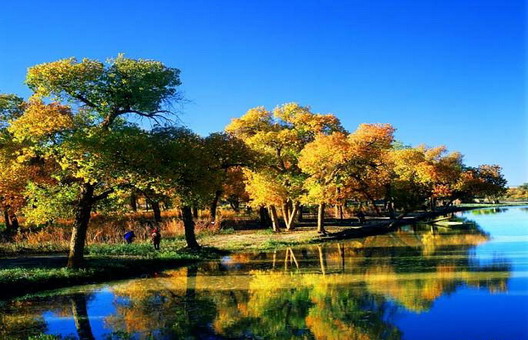 Miluoya Scenic Area is located in Aba Tibetan And Qiang Autonomous Prefecture of Sichuan Province, about 263 km from Chengdu, the capital city of Sichuan. Miluoya means "an interesting place" in Tibetan language. It is the biggest read leaves scenic area in China.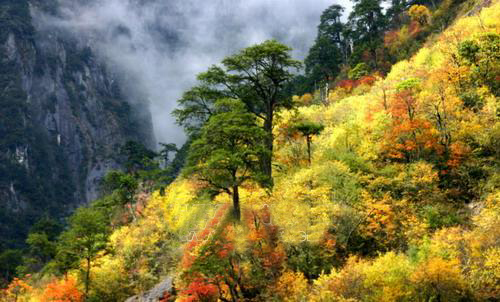 The snowclad mounains serve as the background of the the read leaves in Hailouoguo Valley during autumn.
Recommended tour: 3-Day Hailuogou Valley Tour
9. Guangwu Mountain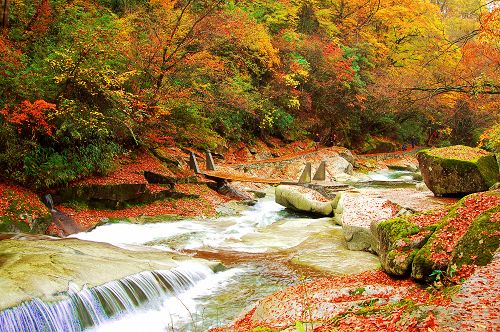 Guangwu Mountain is located in the north part of Nanjiang County of Bazhong City, Sichuan Province. The mountain enjoys the reputation of "China's No. 1 Read Leaves Mountain". Every autunm, thousands up thousands of tourists flock there to enjoy read leaves.
10. Mugecuo Lake Area
Best enjoyed the red leaves of fall, Mugecuo Lake area also provides the most beautiful sights of lake, snow mountains, valleys and some other natural beauty. Mugecuo lake is the largest lake in the west-Sichuan, about 17 km from Kangding, and 322 km from Chengdu, the capital city of Sichuan Province.